Adult Plans - $79/mo
Includes Up To 4 Visits
Hydrotherapy is an additional $6 per month with the plan
Youth - under 18 Plans - $49/mo
Includes Up To 4 Visits
Hydrotherapy is an additional $6 per month with the plan
Package Deals are available for patients with busy work or travel schedules that choose flexibility over savings.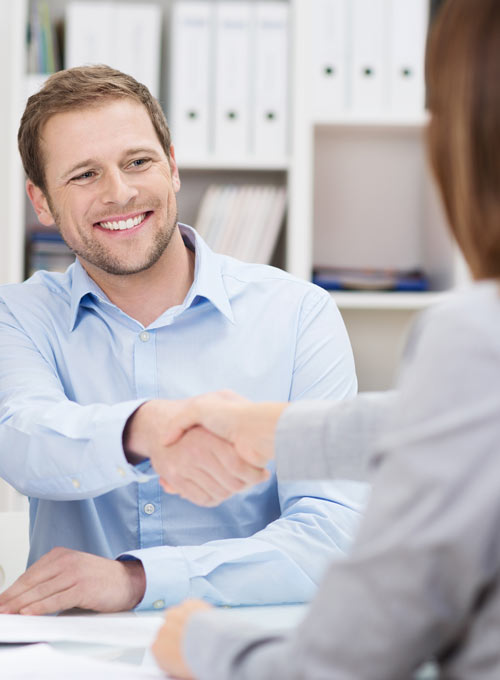 Chiropractor Orlando FL
Welcome to NuSpine Chiropractic - SODO located in Orlando FL. Chiropractic is one of the most amazing healthcare professions, but very few people understand what it's all about. This article is here to help you gain a basic understanding of how our Orlando FL chiropractors can help you and your family.
NuSpine Chiropractic Team
If you are struggling with neck or back pain, headaches or migraines, carpal tunnel, sciatica, or any other health condition please contact NuSpine Chiropractic - SODO in Orlando FL today.
Dr. Ospina was born in Columbia and moved to Florida in 2006. He attended Lake Mary High School and continued with his education at University of Central Florida where he obtained his Health Sciences Pre Clinical Bachelor's Degree. During his undergraduate studies, Dr. Ospina was interested in athletic training and physical therapy but after receiving his first chiropractic adjustment, he began to explore the field of chiropractic care. Dr. Ospina then attended Palmer College of Chiropractic in Port Orange, FL and graduated in 2019. His favorite part about being a Chiropractor is showing the benefits of chiropractic care to those who have never been adjusted before! He loves playing soccer, spending time with his dog, and being involved in bettering the lives of those in his community!
Director of Operations
Mary-Kate grew up in Buffalo, NY and moved to Orlando, FL to attend University of Central Florida to obtain a Bachelor Degree in Biomedical Sciences. She developed a great passion for health and wellness while working for a local Chiropractor in college helping patients reduce their pain and optimize their health. With eight years of experience managing various chiropractic clinics, she has helped thousands of patients understand the benefit of chiropractic care and supported them through their recommended treatment. As the Director of Operations, she is dedicated to spreading NuSpine's mission to provide affordable, convenient, and effective care to the community. In her free time, Mary-Kate enjoys traveling, cooking, and spending time at the beach with her family and dog Stella!
Clinic Coordinator
Natalie is a Tampa native and moved to the city of Orlando to pursue a Bachelor's degree in Human Communication with a Minor In Mass Culture & Collective Behavior at the University of Central Florida. She serves as a rotating clinic coordinator to help all three Central Florida NuSpine locations and enjoys building connections with every patient she meets. Being an active person herself, she recognizes the importance of chiropractic care and has seen a major difference in her overall health since receiving adjustments. She strives to help others reach their full potential in mind, body, and soul. In her free time Natalie enjoys weight lifting, painting, attending local farmers markets and visiting her friends and family back home.
Clinic Coordinator
Jessica was born and raised in New York City and is excited to now be in sunny Florida! Her passion for helping patients stemmed from working in Dentistry for the last four years and is excited to be a part of the NuSpine team helping all different types of people achieve optimal health. Her favorite part of NuSpine is the hydromassage therapy and how relaxing it is! When she is not at work she enjoys reading and practicing her acting skills. A fun fact about Jessica is that she has been acting since she was in middle school and is currently auditioning for TV shows and films! She is excited to meet all our new patients and provide the best service possible.
Membership Coordinator
Vanessa is a Sunshine State native with a passion for helping others in any capacity. Originally from South Florida, she relocated to Orlando in 2014. After working at fitness centers as an administrator, she transitioned into human resources where most of her years were spent in Healthcare. Working at NuSpine is fulfilling for her due to having the chance to show others the benefits of routine chiropractic care. Especially since she's been getting adjustments as early as grade school. On her days off she enjoys discovering new food, whether it's cooking at home or finding a local restaurant to support. She believes food is a universal language that connects people.
How Can Chiropractic Care Help You?
Many people dismiss chiropractic as being something only for back pain, but chiropractic treatment can be used to treat a wide variety of physical issues, such as migraines and headaches, chronic pain, carpal tunnel, pain due to injury or muscle strain, and much more.
NuSpine Chiropractic
Chiropractic care is the practice of using spinal alignment to alleviate a wide variety of physical ailments, including muscle strain, neck pain, chronic back pain, and more. This is accomplished by adjusting the position of the spinal column to its proper shape, providing a non-invasive solution for pain relief.
The History of Chiropractic Care
The word "Chiropractic" is derived from the Greek words "cheir" (hand) and "praktos" (done) combined to mean "done by hand." It was chosen by the developer of chiropractic care, Daniel David Palmer. In 1895, D.D. Palmer performed a chiropractic adjustment on a partially deaf janitor, Harvey Lillard, who later reported that his hearing had improved due to the change.
D.D. Palmer opened the first chiropractic school two years later, and in the century since, chiropractic professionals have used spinal adjustments to help people prevent and cope with back pain, carpal tunnel, muscle strain, headaches and migraines, and a variety of other physical ailments. Millions of people benefit from the work of Dr. Palmer today.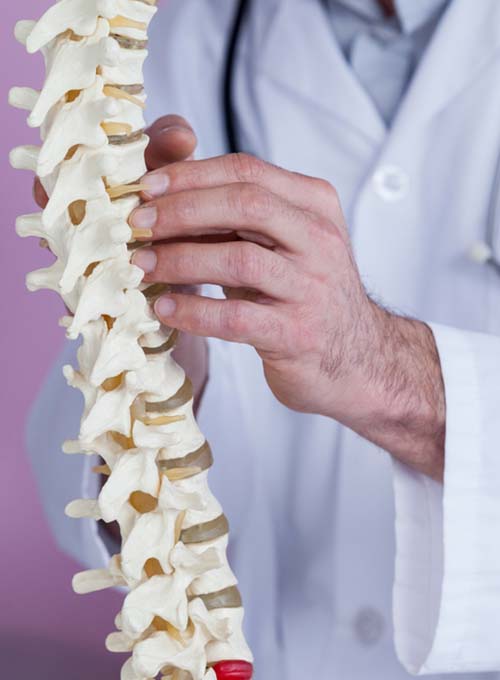 What Kind of Training Does a Chiropractor Have?
Chiropractic doctors go through a minimum of four years of schooling at a chiropractic college, generally preceded by an undergraduate degree in the basic sciences or several years of experience in a prior relevant health care field.
Students of chiropractic care must spend a minimum of at least 4,200 hours with their teacher, and a minimum of 1,000 hours of fully supervised clinical training with an instructor.
They learn the appropriate diagnosis and treatment techniques to help heal your body and restore it to its natural, fully functioning state.
At NuSpine Chiropractic our chiropractic team is ready to meet with you to discuss your needs. We will help to design a program that is right for you. We look forward to meeting you.
ready to find out more?
Free Initial Exam
At NuSpine you get a Private Exam, Consultation, Adjustment, and Hydromassage.
Monday: Coming Soon
Tuesday: Coming Soon
Wednesday: Coming Soon
Thursday: Coming Soon
Friday: Coming Soon
Saturday: Coming Soon
Sunday:  Coming Soon