Adult Plans - $89/mo
Includes Up To 4 Visits
Hydrotherapy is an additional $6 per month with the plan
Youth - under 18 Plans - $49/mo
Includes Up To 4 Visits
Hydrotherapy is an additional $6 per month with the plan
Package Deals are available for patients with busy work or travel schedules that choose flexibility over savings.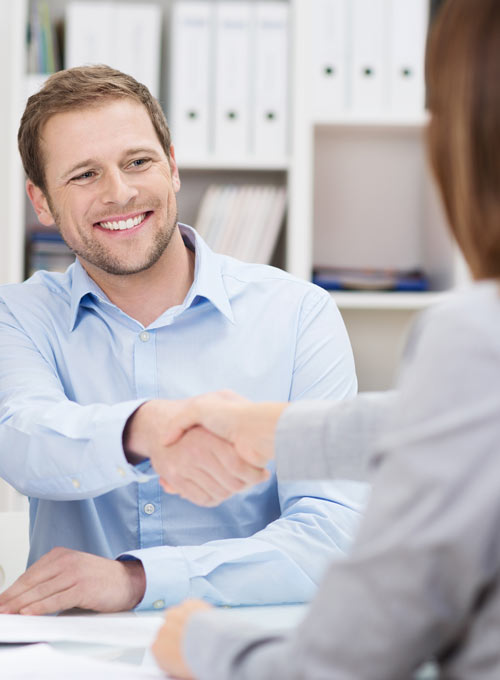 Chiropractor Downey CA
Welcome to NuSpine Chiropractic located in Downey CA. Chiropractic is one of the most amazing healthcare professions, but very few people understand what it's all about. This article is here to help you gain a basic understanding of how our Downey CA chiropractors can help you and your family.
NuSpine Chiropractic Team
If you are struggling with neck or back pain, headaches or migraines, carpal tunnel, sciatica, or any other health condition please contact NuSpine Chiropractic in Downey CA today.
Dr. Wong is a Southern California native who is also a local of the west side of Los Angeles. He grew up in West LA and attended University High school then attended University of California, Santa Barbara. He graduated from UCSB with a degree in Asian American Studies.
After his undergraduate studies, he knew he still wanted to help people with his hands and chiropractic became an option. He attended Parker University in Dallas Texas and graduated cum laude in 2014.
He first practiced in Santa Rosa, CA after graduating and moving back to California. He practiced with Healthy Families Chiropractic for 2.5 years until he decided to moved back to Southern California in 2018 to be closer to family.
Now he enjoys helping people with their musculoskeletal conditions using chiropractic as a tool to help achieve their health goals.
In Case You Didn't Know
When Dr. Wong is not in the clinic he is an avid soccer fan, player, and official. He started playing soccer at age 7 then joined AYSO Region 70 in West LA. At age 13 he transitioned to playing more competitively with Galaxy Alliance (which is now LAFC Breakers). At 17 years old he transitioned to become a soccer official. He also continues officiates youth and amateur matches when he can, as well playing on the pitch when he can get away.
Traveling is a fun passion and hobby when he gets a chance. Spain, Portugal, France, Belgium, Netherlands, Bulgaria, Israel, Cyprus, and Romania are places he has back-packed to recently and he thoroughly enjoys learning and experiencing other cultures while traveling. The best part is meeting new people and trying their cultural food, dishes and drinks!
Chiropractic has changed his lifestyle ever since attending Chiropractic school. Learning how the body functions from a biomechanics, anatomical, physiological and biochemical perspective invigorates him to share his passion to help others where they might not have thought chiropractic may have been able to help previously. Dr. Wong takes great pleasure to help others transform their lives and make changes to take patients to the next level.
Dr. Chew is a local of Long Beach and has lived throughout Southern California since 2016. She grew up in Sacramento and attended CSU Sacramento, graduating with a Bachelors degree in Kinesiology and Exercise Science with an emphasis in therapeutic rehabilitation. She then moved to the Los Angeles area and worked as a physical therapy aide with the intention of becoming a physical therapist. After working in this role for 2 years, she realized this career was not the best fit for her and explored chiropractic as an option. This was a lightbulb moment and soon she began her chiropractic studies at Southern California University of Health Sciences in Whittier. She graduated Cum Laude in December of 2021. She has been practicing in the Long Beach and surrounding areas and loves helping people get back to living their lives through chiropractic care. She has experience treating pregnancy and is Webster Certified, but she enjoyed helping people feel better at all stages of life.
Dr. Chew grew up playing volleyball and soccer and even coached a girls volleyball team for a few years. Now when not in the office she stays active and goes to the gym throughout the week. She enjoys spending time playing video games, practicing ukulele and violin, keeping up with Marvel and Star Wars shows, exploring theme parks, and is a movie-enthusiast. She even attended her first comic con in San Diego in the Summer of 2023. Ask who she dressed up as! She is an animal lover and has two cats at home; if given the room and opportunity she would have many more pets!
Dr. Chew really enjoys the relationships she builds with her patients and loves helping people realize their health goals through chiropractic. Seeing how chiropractic care empowers people to take charge of their health is extremely rewarding to her, and she looks forward to starting this journey with the clients at NuSpine.
Dr. Wojciechowski is a Downey Native, born and raised. He attended Downey High School back in good ole 80's. Graduating class of 89. He then attended Cal State Long Beach graduating with a bachelor's in Kinesiology.
As a 6 year old he began his journey in sports playing football, basketball, baseball, track and soccer. He was inspired by the likes of Magic and Kareem, Eric Dickerson, Nolan Ryan and Bruce Lee. He received honors including MVP's and Allstar teams in every sport. He doesn't have the traditional story of being injured as to why he stopped sports and deciding on a career in Chiropractic. Rather, his love for human movement, health and fitness lead him to his journey as a Doctor of Chiropractic.
Dr. W.(Dubbs) has been involved in Chiropractic since 1996 and graduating in 1999 from (LACC) Los Angeles College of Chiropractic, now SCU. He participated in the first Chiropractic Olympics playing basketball for LACC in 1997. He's worked in PI practices, practices using Applied Kinesiology (muscle testing), practices in fitness gyms, including LA Fitness and The Fit Stop.
Upon starting his first solo practice at the Fit Stop Gym in 2010, in 2011 he tore his right achilles playing basketball because of the tremendous stress of running a practice, raising a 4 year old boy and spending extra time with his dad who died in 2010. He believes having this injury has led to greater insights into his Chiropractic practice. Truly focusing on helping people not only get out of pain, but to still be able to thrive after major injuries.
Dr. W. enjoys working out at the gym, bike rides and walks in our great So Cal weather. He has interest in learning Spanish and Latin starting 2024. He loves dogs and cats and currently has 113 pound golden retriever and talkative husky. He loves spending time with his mother and is inspiring her at 80 to workout and reverse many of her maladies.
We're Hiring!
NuSpine - Downey is now hiring for C.C. positions!
Email us at downey@nuspine.com
How Can Chiropractic Care Help You?
Many people dismiss chiropractic as being something only for back pain, but chiropractic treatment can be used to treat a wide variety of physical issues, such as migraines and headaches, chronic pain, carpal tunnel, pain due to injury or muscle strain, and much more. Check out our commonly asked questions below! 
No. Here at NuSpine we don't work with any third party when it comes to billing. Here's the good news! Our pricing is extremely affordable. In fact, our prices are less than what most co-pays would be from top insurance companies. Our mission is to make routine care convenient and affordable.
We do not perform x-rays at our clinics. If your doctor determines that an x-ray is necessary, then he or she will refer you to a local diagnostic center for images. (If you have images, you can bring them, and the doctor will review them with you.
That's a great question. Most chiropractic patients are treated without x-rays. There are many physical tests and exams that our doctors can do to diagnose your condition and determine the best way to perform treatment. Here at NuSpine, we consider ourselves a WELLNESS CLINIC. If your condition is severe and requires a corrective care treatment plan, x-rays, or other technology that we don't have, then we will refer you to another provider.
Your initial visit with us includes an exam and an adjustment. THERE IS NO OBLIGATION FOR ADDITIONAL TREATMENT. However, we don't want our patients to expect good results with one treatment. That is why we have an amazing Membership which allows you to come in 4 times a month!
I can tell you that the science of chiropractic is about aligning the vertebrae in your spine and allowing your body to function properly. Your spine and nervous system influence your entire body which is why chiropractic adjustments have been known to help with many health issues and symptoms. Your initial visit with the doctor includes a thorough exam, treatment, and a consultation. I recommend that we see what the doctor has to say, and then go from there.
As a NuSpine Chiropractic member, you have access to Routine Chiropractic Care with a Nationally Board-Certified Doctor of Chiropractic for as low as $10 per visit.
We do NOT. We define our clinic model as "wellness" care. We assist patients through the onset pain and symptoms, but we do not treat event-based injuries. Our mission is to make routine chiropractic care convenient and affordable.
Your initial visit at NuSpine includes a Consultation, Private Exam, Spinal Adjustment, and a Hydrotherapy Massage.
We encourage NEW patients to schedule their initial appointment online or with our clinic coordinator. However, WALK-IN patients are always welcome at NuSpine. We offer extended hours and Saturdays with no appointment necessary so that our members can enjoy convenient routine care.
Anyone can be a candidate for chiropractic care; our doctors will provide a thorough examination to determine if they can help.
Proper spine alignment allows your nervous system to function properly. It can lead to a multitude of benefits, tension, stiffness, shoulder pain, hip pain, low back pain, leg pain and sciatica, inflammation, neck and upper back pain, poor posture, and many other symptoms.
You can pay by credit card for single visits, or you can enroll in a monthly membership program that provides weekly treatments for less than $20 per visit. Additional visits are only $10 for our NuSpine Members.
NuSpine Chiropractic
Chiropractic care is the practice of using spinal alignment to alleviate a wide variety of physical ailments, including muscle strain, neck pain, chronic back pain, and more. This is accomplished by adjusting the position of the spinal column to its proper shape, providing a non-invasive solution for pain relief.
The History of Chiropractic Care
The word "Chiropractic" is derived from the Greek words "cheir" (hand) and "praktos" (done) combined to mean "done by hand." It was chosen by the developer of chiropractic care, Daniel David Palmer. In 1895, D.D. Palmer performed a chiropractic adjustment on a partially deaf janitor, Harvey Lillard, who later reported that his hearing had improved due to the change.
D.D. Palmer opened the first chiropractic school two years later, and in the century since, chiropractic professionals have used spinal adjustments to help people prevent and cope with back pain, carpal tunnel, muscle strain, headaches and migraines, and a variety of other physical ailments. Millions of people benefit from the work of Dr. Palmer today.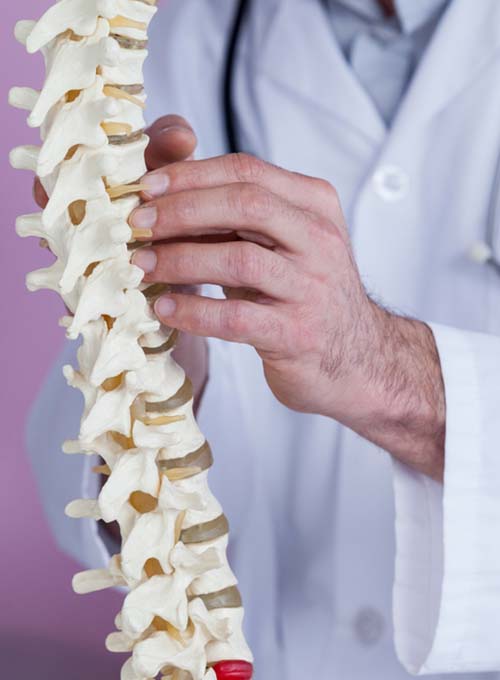 What Kind of Training Does a Chiropractor Have?
Chiropractic doctors go through a minimum of four years of schooling at a chiropractic college, generally preceded by an undergraduate degree in the basic sciences or several years of experience in a prior relevant health care field.
Students of chiropractic care must spend a minimum of at least 4,200 hours with their teacher, and a minimum of 1,000 hours of fully supervised clinical training with an instructor.
They learn the appropriate diagnosis and treatment techniques to help heal your body and restore it to its natural, fully functioning state.
At NuSpine Chiropractic our chiropractic team is ready to meet with you to discuss your needs. We will help to design a program that is right for you. We look forward to meeting you.
ready to find out more?
$29 New Patient Special
At NuSpine you get a complete examination, chiropractic treatment, & hydrotherapy massage. Beyond that, our prices only get more affordable!
Monday: 10:00am-1:00pm | 2:00pm-6:00pm
Tuesday: 10:00am-1:00pm | 2:00pm-6:00pm
Wednesday: 10:00am-1:00pm | 2:00pm-6:00pm
Thursday: 10:00am-1:00pm | 2:00pm-6:00pm
Friday: 10:00am-1:00pm | 2:00pm-6:00pm
Saturday: 10:00am-2:00pm
Sunday: Closed