Adult Plans - $79/mo
Includes Up To 4 Visits
Hydrotherapy is an additional $6 per month with the plan
Youth - under 18 Plans - $49/mo
Includes Up To 4 Visits
Hydrotherapy is an additional $6 per month with the plan
Package Deals are available for patients with busy work or travel schedules that choose flexibility over savings.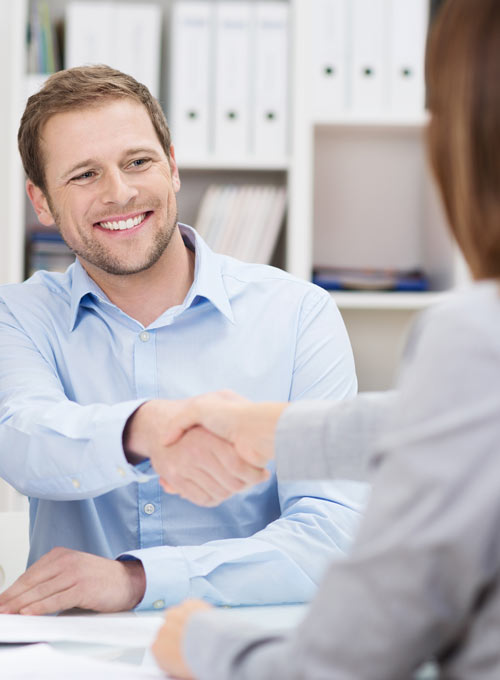 Chiropractor Downey CA
Welcome to NuSpine Chiropractic located in Downey CA. Chiropractic is one of the most amazing healthcare professions, but very few people understand what it's all about. This article is here to help you gain a basic understanding of how our Downey CA chiropractors can help you and your family.
NuSpine Chiropractic Team
If you are struggling with neck or back pain, headaches or migraines, carpal tunnel, sciatica, or any other health condition please contact NuSpine Chiropractic in Downy CA today.
Dr. Lee is the director of the SoCal Neck & Back Injury Center in Los Angeles, CA. The innovative combination of physiotherapy, massage, acupuncture and chiropractic care has made his wellness center well known for its success in the natural care of neck and back pain, headaches, and athletic injuries.
He graduated with a bachelor's degree in International Relations from the University of British Colombia. As an athlete in high school he developed an interest in sports medicine, participating in wrestling, football, hockey, and volleyball. While playing hockey he had an injury and this solidified his determination to pursue a career in Chiropractic. He received his doctorate degree from Chiropractic Cleveland Chiropractic College of LA graduating with honors in 1998.
He served on the executive board of directors for Korean churches for community development assisting in building bridges and increasing capacity for all communities. He is actively involved in the research and advancement of wellness and natural health care. His mission is to create healthier communities through wellness education.
Dr. Marvin C. Lee graduated from Southwestern Law School in 2019 and continues his efforts in serving his patients and his community through various organizations throughout Los Angeles.
Dr. Wong is a Southern California native who is also a local of the west side of Los Angeles. He grew up in West LA and attended University High school then attended University of California, Santa Barbara. He graduated from UCSB with a degree in Asian American Studies.
After his undergraduate studies, he knew he still wanted to help people with his hands and chiropractic became an option. He attended Parker University in Dallas Texas and graduated cum laude in 2014.
He first practiced in Santa Rosa, CA after graduating and moving back to California. He practiced with Healthy Families Chiropractic for 2.5 years until he decided to moved back to Southern California in 2018 to be closer to family.
Now he enjoys helping people with their musculoskeletal conditions using chiropractic as a tool to help achieve their health goals.
In Case You Didn't Know
When Dr. Wong is not in the clinic he is an avid soccer fan, player, and official. He started playing soccer at age 7 then joined AYSO Region 70 in West LA. At age 13 he transitioned to playing more competitively with Galaxy Alliance (which is now LAFC Breakers). At 17 years old he transitioned to become a soccer official. He also continues officiates youth and amateur matches when he can, as well playing on the pitch when he can get away.
Traveling is a fun passion and hobby when he gets a chance. Spain, Portugal, France, Belgium, Netherlands, Bulgaria, Israel, Cyprus, and Romania are places he has back-packed to recently and he thoroughly enjoys learning and experiencing other cultures while traveling. The best part is meeting new people and trying their cultural food, dishes and drinks!
Chiropractic has changed his lifestyle ever since attending Chiropractic school. Learning how the body functions from a biomechanics, anatomical, physiological and biochemical perspective invigorates him to share his passion to help others where they might not have thought chiropractic may have been able to help previously. Dr. Wong takes great pleasure to help others transform their lives and make changes to take patients to the next level.
Zackery Manes is the Chiropractic Doctor at SoCal Spinal Decompression Center in Los Angeles. He is a Doctoral graduate of Southern California University of Health Sciences. Before studying and training to become a Doctor of Chiropractic, he studied various fields within the health industry. He is a Certified Nutrition and Fitness Trainer, as well as a former Personal Trainer for one of the largest fitness companies in the country. He excels in treating Pain and tightness throughout the body using Chiropractic Manipulative Therapy, joint mobilization, soft tissue therapies, and muscular rehab strategies to get patients the results they are looking for.
We're Hiring!
NuSpine - Downey is now hiring for C.C. positions!
Email us at downey@nuspine.com
How Can Chiropractic Care Help You?
Many people dismiss chiropractic as being something only for back pain, but chiropractic treatment can be used to treat a wide variety of physical issues, such as migraines and headaches, chronic pain, carpal tunnel, pain due to injury or muscle strain, and much more.
NuSpine Chiropractic
Chiropractic care is the practice of using spinal alignment to alleviate a wide variety of physical ailments, including muscle strain, neck pain, chronic back pain, and more. This is accomplished by adjusting the position of the spinal column to its proper shape, providing a non-invasive solution for pain relief.
The History of Chiropractic Care
The word "Chiropractic" is derived from the Greek words "cheir" (hand) and "praktos" (done) combined to mean "done by hand." It was chosen by the developer of chiropractic care, Daniel David Palmer. In 1895, D.D. Palmer performed a chiropractic adjustment on a partially deaf janitor, Harvey Lillard, who later reported that his hearing had improved due to the change.
D.D. Palmer opened the first chiropractic school two years later, and in the century since, chiropractic professionals have used spinal adjustments to help people prevent and cope with back pain, carpal tunnel, muscle strain, headaches and migraines, and a variety of other physical ailments. Millions of people benefit from the work of Dr. Palmer today.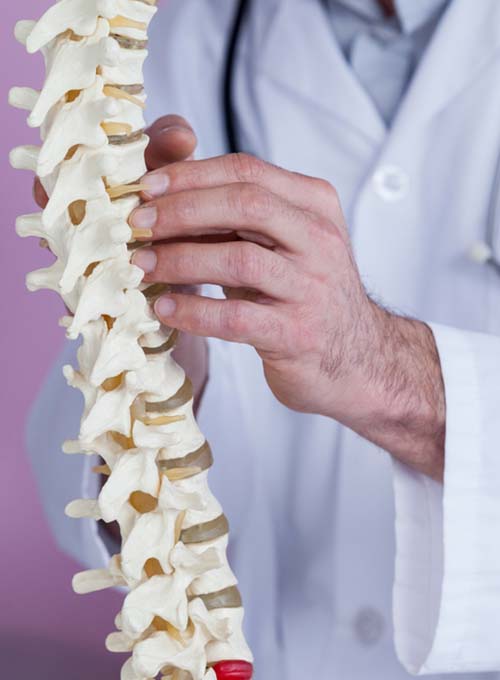 What Kind of Training Does a Chiropractor Have?
Chiropractic doctors go through a minimum of four years of schooling at a chiropractic college, generally preceded by an undergraduate degree in the basic sciences or several years of experience in a prior relevant health care field.
Students of chiropractic care must spend a minimum of at least 4,200 hours with their teacher, and a minimum of 1,000 hours of fully supervised clinical training with an instructor.
They learn the appropriate diagnosis and treatment techniques to help heal your body and restore it to its natural, fully functioning state.
At NuSpine Chiropractic our chiropractic team is ready to meet with you to discuss your needs. We will help to design a program that is right for you. We look forward to meeting you.
ready to find out more?
FREE INITIAL VISIT SPECIAL
At NuSpine you get a complete examination, chiropractic treatment, & hydrotherapy massage. Beyond that, our prices only get more affordable!
Monday: Coming Soon
Tuesday: Coming Soon
Wednesday: Coming Soon
Thursday: Coming Soon
Friday: Coming Soon
Saturday: Coming Soon
Sunday: Coming Soon