Adult Plans - $79/mo
Includes Up To 4 Visits
Hydrotherapy is an additional $6 per month with the plan
Youth - under 18 Plans - $49/mo
Includes Up To 4 Visits
Hydrotherapy is an additional $6 per month with the plan
Package Deals are available for patients with busy work or travel schedules that choose flexibility over savings.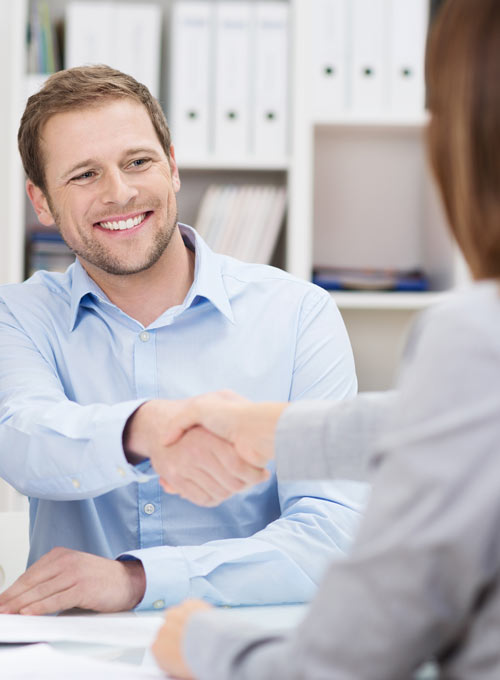 Chiropractor Orlando FL
Welcome to NuSpine Chiropractic -Waterford Lakes located in Orlando FL. Chiropractic is one of the most amazing healthcare professions, but very few people understand what it's all about. This article is here to help you gain a basic understanding of how our Orlando FL chiropractors can help you and your family.
NuSpine Chiropractic Team
If you are struggling with neck or back pain, headaches or migraines, carpal tunnel, sciatica, or any other health condition please contact NuSpine Chiropractic - Waterford Lakes in Orlando FL today.
Dr. Butcher was born and raised in Pennsylvania and attended Penn State University with studies focused on Kinesiology and Exercise Science. He knew that he always wanted to be in healthcare and an internship in college led him to the field of chiropractic.
Dr. Butcher received his Bachelor of Science in 2013 and transitioned to Florida where he attended Palmer College of Chiropractic. He graduated in December of 2016 with a focus in athletic performance and structural correction. As a former athlete, he was naturally drawn to the focus of sports/athletic performance. He believes that a combination of chiropractic care/muscle therapy, consistent exercise, and proper nutrition are the foundation to optimal health and wellness.
In his free time, Dr. Butcher loves to spend time with his son, family, and friends. He has always had an affinity for exercise and nutrition. And when he can, he'll try to get a little fishing done too.
Director of Operations
Mary-Kate grew up in Buffalo, NY and moved to Orlando, FL to attend University of Central Florida to obtain a Bachelor Degree in Biomedical Sciences. She developed a great passion for health and wellness while working for a local Chiropractor in college helping patients reduce their pain and optimize their health. With eight years of experience managing various chiropractic clinics, she has helped thousands of patients understand the benefit of chiropractic care and supported them through their recommended treatment. As the Director of Operations, she is dedicated to spreading NuSpine's mission to provide affordable, convenient, and effective care to the community. In her free time, Mary-Kate enjoys traveling, cooking, and spending time at the beach with her family and dog Stella!
Clinic Coordinator
Nikki was raised in Berlin, Germany. Traveling throughout the United States and living in different locations as a military family opened her horizons to bigger and better opportunities after graduating.
Nikki graduated from The University of Virginia's College at Wise in 2016 with a Theatre degree and her next stop was to pursue a theater career within Disney. Over the years learning about customer service and hospitality between guests and her co-workers, her focus never left the physical and emotional actions of a person's mind and body which led her to change direction in her career path.
She's excited to start expanding her new career path in the health and wellness industry to help people to realize they can change their lives with chiropractic care. In her free time she enjoys gardening, learning a new language to become bilingual, and spending time with her boyfriend exploring new restaurants all over Florida.
How Can Chiropractic Care Help You?
Many people dismiss chiropractic as being something only for back pain, but chiropractic treatment can be used to treat a wide variety of physical issues, such as migraines and headaches, chronic pain, carpal tunnel, pain due to injury or muscle strain, and much more.
NuSpine Chiropractic
Chiropractic care is the practice of using spinal alignment to alleviate a wide variety of physical ailments, including muscle strain, neck pain, chronic back pain, and more. This is accomplished by adjusting the position of the spinal column to its proper shape, providing a non-invasive solution for pain relief.
The History of Chiropractic Care
The word "Chiropractic" is derived from the Greek words "cheir" (hand) and "praktos" (done) combined to mean "done by hand." It was chosen by the developer of chiropractic care, Daniel David Palmer. In 1895, D.D. Palmer performed a chiropractic adjustment on a partially deaf janitor, Harvey Lillard, who later reported that his hearing had improved due to the change.
D.D. Palmer opened the first chiropractic school two years later, and in the century since, chiropractic professionals have used spinal adjustments to help people prevent and cope with back pain, carpal tunnel, muscle strain, headaches and migraines, and a variety of other physical ailments. Millions of people benefit from the work of Dr. Palmer today.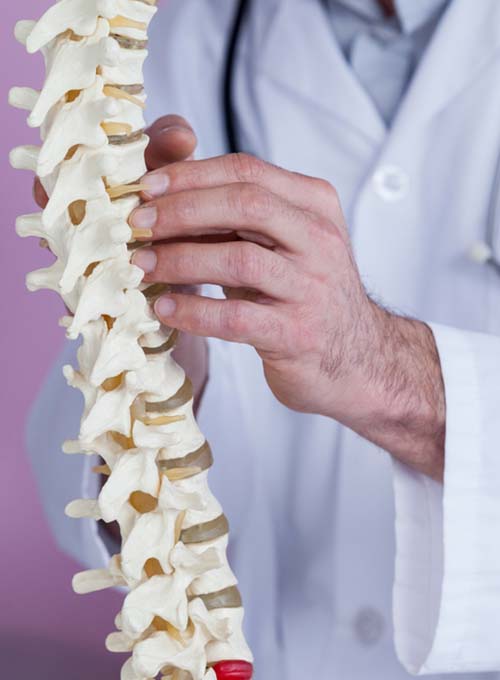 What Kind of Training Does a Chiropractor Have?
Chiropractic doctors go through a minimum of four years of schooling at a chiropractic college, generally preceded by an undergraduate degree in the basic sciences or several years of experience in a prior relevant health care field.
Students of chiropractic care must spend a minimum of at least 4,200 hours with their teacher, and a minimum of 1,000 hours of fully supervised clinical training with an instructor.
They learn the appropriate diagnosis and treatment techniques to help heal your body and restore it to its natural, fully functioning state.
At NuSpine Chiropractic our chiropractic team is ready to meet with you to discuss your needs. We will help to design a program that is right for you. We look forward to meeting you.
ready to find out more?
$17 New Patient Special
At NuSpine you get a complete examination, chiropractic treatment, & hydrotherapy massage.
Monday: 10:00am - 1:00pm | 2:00pm - 6:00pm
Tuesday: 10:00am - 1:00pm |
2:00pm - 6:00pm
Wednesday: 10:00am - 1:00pm |
2:00pm - 6:00pm
Thursday: 10:00am - 1:00pm |
2:00pm - 6:00pm
Friday: 10:00am - 1:00pm | 2:00pm - 6:00pm
Saturday: 10:00am - 2:00pm
Sunday: Closed